since 1953
Hugyfot World Ambassador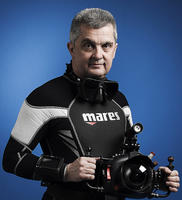 Adnan Drnda
Adnan was born 1970, and he is a professional photographer, diving instructor, designer and architect from Sarajevo. He specializes himself in underwater photography, sports and nature photography. He has been officially engaged in photography since 1988 with his first analogue camera.
In 2004, he went to his first extreme wildlife expedition "Nanda Devi" in the Indian Himalayas, made photo reportage about this trip, which was a turning point in his photographic determination.
Since childhood, he has been fascinated by the element of water and the underwater world. With his first Mares set of fins and mask, he spent countless hours in water exploring fascinating new underwater world.
Since 2008 he entered the world of scuba diving and underwater photography. Adnan is a diving instructor, an underwater photography instructor, a nitrox diver, a gas blender. He specializes himself  in macro photography, underwater wide photography, and expeditions to untouched canyons, caves, mountains.
Adnan is a Mares worldwide ambassador, and a National Geography Yourshot photographer. He has participated in many domestic and international competitions in underwater photography, where he won many awards and recognitions.
Adnan is a multiple Champion of Bosnia and Herzegovina in underwater photography, and a member of the B&H National team. He also studied marine biology, and participated as a photographer and researcher on several expeditions for research and protection of sharks and rays as part of the Sharklab Malta projects.
His photos are published in domestic and international diving and travel magazines, web portals and newspapers, such are: SCUBAlife, Macro photographers, Start, Visit Bosnia. In his photo adventures, he uses Canon 5D mk2 camera  in Hugyfot underwater housing.
More info...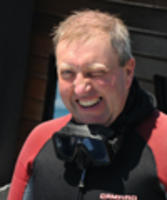 Danny Van Belle
After a 20 year diving career, Danny is now at the height of the industry. These days he is the commissioner for Diving 4 Pictures Co. Ltd. – Thailand organizing the HUGYCUP an international underwater photo & video shoot-out competition. He joins on dive trips with workshops in underwater videography & photography. His dive logbook stands for the moment at a bit more than 4200 dives. After this tremendous career the thrill and excitement when discovering new things is still enormous.
More info...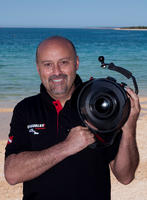 Fabio Iardino
Fabio Iardino was born in Udine (Italy) in 1971. Starts to approach to diving in 1983 and in 1992 obtained the first CMAS Underwater Certificate. Over the years he became CMAS underwater Instructor and underwater TRIMIX instructor.
He has always been passionate about photography, in 1996 attended a course on underwater photography.
Participates writing of the book "UNDERWATER DIGITAL PHOTOGRAPHY" used by (FIAS) the Italian Federation of Underwater Activities for underwater photography courses.
Participates writing of the book "TRIMIX MANUAL 62" used by (FIAS) the Italian Federation of Underwater Activities for Techical diving courses.
In 2009 he is the author of the Photobook "THE TWO FACES OF A ADRIATIC PEARL" dedicated to the Dalmatian island of Vis.
From 1993 to present dived and photographed in Italy, Croatia, Slovenia, Greece, Austria, Egypt, Spain, Indonesia, Malaysia, Philippines and Serbia and Atlantic Ocean.
Since 2006 he participates in contests and competitions of underwater photography of national and international circuit.
On 2009 he qualified 2nd in the Italian Championship of underwater photography team Competition.
On 2015 he qualified 1st in the Italian Championship of underwater photography team Competition and 3rd overall in the Italian Championship of underwater photography
On 2016 he won the Best of Show at the Italian Underwater Photography Championship and he qualified 2nd in the Italian Championship of underwater photography team Competition.
From some years he has participated in the jury of the national and international underwater photography contest
Instructor trainer SNSI of underwater photography organizes courses up to the instructor level.
Work with Hugyfot Equipment from film Camera Nikon F801s and F90x successively with Digital Camera: Nikon D200, D300s, D800E and finally the D850.
More info...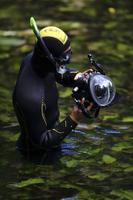 Yannick Gouguenheim
Underwater photography; knowing the river as a "sine qua non" condition
 Previously in charge of communication in the management and protection of aquatic environments, Yannick Gouguenheim is a professional photographer and video maker for 10 years. 
Speaker, exhibitor, trainer, his underwater photographs in fresh water are awarded and published throughout Europe.
Underwater photography allow to show the inaccessible and yet so close wonders that aquatic environments offer; ponds, lakes, rivers, springs and streams.  
A good knowledge of the species is fundamental in order to be able to approach them and to avoid mistakes that could harm them. 
Continental aquatic environments offer a wide field of investigation. These biotopes are true reservoirs of biodiversity and host a large number of rare or threatened species. 
It is really below the surface of the mirror that we find most of the elements of biodiversity linked to aquatic and continental environments, but also landscapes with a heritage value that is still totally ignored and although specific to each river.
Facebook : Yannick Gouguenheim 
Instagram : https://www.instagram.com/yannickgouguenheim/?hl=fr
More info...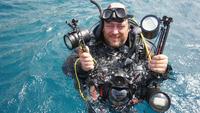 Nicolas Barraque
Born in 1964, after his first bubbles on the wreck of the Peccorella in Porto-Vecchio in 1979, his first Nikonos bought in Djibouti in 1984, the diving virus associated with underwater photography has never left him. A professional since 2000, he still has as much pleasure in sharing through images the most unusual moments he can encounter, from the Mediterranean Sea that he appreciates more and more, to the depths of the Pacific, via the inevitable Red Sea.
"I still find time with the association "Déclic Bleu Méditerranée" to show the beauty and fragility of the marine environment to 7 to 77 years olds. through my photos and exhibitions."
 He is a photographer and author regularly awarded prizes in international competitions (World Festival of Underwater Images - Montier en Der, World Shoot Out...
 Imaginative, he created the underwater panoramic in 2006 with the image of the Rubis submarine and since then he has been making them every year. The most original is the one with 286 divers at the same time carried out during an event in Eilat where the definition is that the pressure can be read on the pressure gauge of each diver, Since 2012 it has been equipped by Hugyfot
Creator and director of PLONGEZ magazine since 2015
Co-founder and Co-organizer of the GALATHEA festival since 2016 in HYERES
To summarize despite more than 40 years of diving, his passion is intact and he hopes to share it with you for many more years.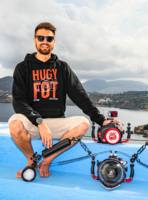 Timo Dersch
born in 1987, has been passionate about water since his childhood. He became a competitive freediver and scuba diving instructor at an early age, and loved to travel and teach during his university years. After his studies he became an editor with Europes biggest Scuba Diving Magazine, TAUCHEN, based in Germany. The admiration for the contributors works led him into underwater photography, in which he found a passion and a perfect way to combine his passions for diving, traveling and journalism. He then became part of the underwater video production team "Behind the Mask", with whom he worked on several projects. 
Timos photos have won awards, for example hosted by the prestigious GEO Magazine, and were published in many national and international magazines as well as newspapers. Amongst others, his publications are to be found in EZ Dive, Sport Diver, TAUCHEN, Free Men's World, abenteuer und reisen, Divemaster, South Africa Magazine, Silent World, diving Europe and more. 
Timo is fascinated by any entity of water. He likes to explore untouched caves, reefs, rivers, and lakes. "There is life to be found in any body of water on our planet", he says, "this is what creates the true fascination of diving for me.
Instagram: timodersch
Facebook: Timo Dersch
More info...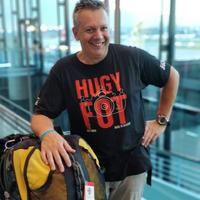 Erik KF Goossens
Born in Belgium in 1965, his diving career had to wait until he was 34! Whilst looking for some relaxing compensation for his busy life as a physiotherapy-clinic owner in Basel, Switzerland, he filled up most of his spare time 'diving'.  As an autodidact in photography for most of his 'younger years', he then developed a profound passion for underwater-photography! What initially started as a hobby in 1999, soon turned into a second job…Or should we call it his second 'lifetime mission'? To share this beauty 'below' with others that – for some reason whatsoever – were not able to discover and see for themselves, became the fuel for ever more diving trips! The digital catch of his cameras reached staggering numbers and was by now originating from all corners of this earth, not to forget the local lakes and rivers in the nearby Swiss Alps. No matter if salty or fresh, tropical or cold, even if covered with ice: any body of water was offering new adventures and challenges, leading to even more subjects for his archives that – luckily for his audience – weren't going to be left to themselves!
Close to 2000 dives later – many of his photos now figure in publications, media productions and appearances on the stages of Europe's major dive shows! By coincidence, he discovered the Philippines and soon more than one third of his current diving was achieved in Filipino Waters: stunned by its biodiversity and yet fairly easy accessibility, many of the Philippines' dive hotspots now rank 'highly recommended' in his personal list of favorite dive destinations. His regular visits to this part of the 'coral triangle' lead to many assignments for the Philippine Department of Tourism, and even to fix appointment as one of the Philippines Dive Ambassadors on various events around the world.
At this point, global players and renowned brands in the dive industry started using his imagery and talents as a gifted polyglot and documenting publisher alike: he considers himself a privileged advocate of the oceans as much as an influencer addressing important issues and sharing not only images but especially the messages behind the pictures to a larger audience. In order to raise awareness and document both the ocean's beauty as well as its vulnerability, he came to realize that the hardest challenge, is trying to maintain a healthy balance between family, job and patients on one and the hunger for more dives and photo-opportunities on the other side! At least, his achievements prove that images don't always need to 'win prizes' to draw the attention at the oceans and its inhabitants that are desperately seeking for respect and protection they deserve…
Facebook.com/ErikKFGoossens
Instagram.com/ekfgdotch