Below are some of our most distinguised customers: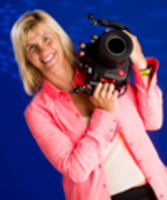 Els Van Den Borre
Her biggest achievement thus far has been in September 2013; with her picture 'mondje vol'. Grand Prize winner at the Scuba Diving Magazine photo competition and nominee for the photo competition of National Geographic Netherlands-Belgium.
More info...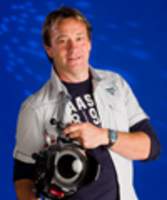 Bruno Van Saen
After two earlier victories during the World Festival for Underwater Images with his Diaporamas, Bruno again won the Golden Diver (Plongeur d'Or) during the World Festival in Marseille. In November 2013, he won in the category 'Worlds Best Underwater Color Image'.
More info...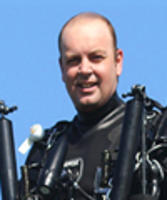 Filip Staes
He had his first introduction dive in 1992, which was followed by countrless trips to the North Sea. After his first undercamera experience in Egypt, Filip continue to research underwater photography through courses and books. In 2000, he compete in his first competition and hasn't looked back since.
More info...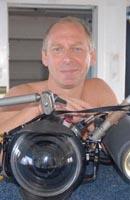 Luc Eeckhaut
Born in Belgium, Luc had his first diving experience at the age of 14 during a trip to Yugoslavia. For professional reasons, it was only until 1983 when Luc became active again as a member of the Natuical Divers Club in Izegem. In 1994, he becale a CMAS Instructor. His interest in underwater photography came when he bought a Sea & Sea Motor Marine II camera. After a couple of years he exchanged it for a mirror reflex camera, the Nikon F90s in a Subal housing and 2 Ikelite flashes. Now in the "digital age" he chose the Nikon D300s with a Hugyfot housing.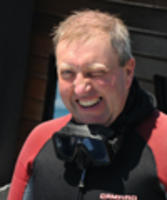 Danny Van Belle
After a 20 year diving career, Danny is now at the height of the industry. These days he is the commissioner for Diving 4 Pictures Co. Ltd. – Thailand organizing the HUGYCUP an international underwater photo & video shoot-out competition. He joins on dive trips with workshops in underwater videography & photography. His dive logbook stands for the moment at a bit more than 4200 dives. After this tremendous career the thrill and excitement when discovering new things is still enormous.
More info...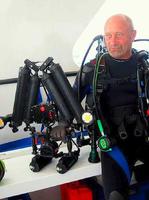 Johan Devolder
Knowledge and experience are of vital importance underwater. The more than 30 years of diving experience, and underwater video shooting in the seven world seas, make it possible for Johan to dive every dive site imaginable. With his full trimix diving license and the rEvo rebreather diving equipment, Johan can reach depths of up to 120 meters. Thus he comes to places where few have gone before.
More info...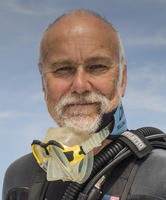 John Bantin
John Bantin was the Chief Correspondent and Technical Editor to Britain's DIVER MAGAZINE for 21 years. During that time he also contributed a great deal of material, both words and pictures, to the now defunct DYK Magazine in Scandinavia. He was one of the first to dive many wrecks, like the Thistlegorm and Bianca C, which are now very familiar to divers, visited dive sites as far from Europe as the wrecks of Bikini Atoll, and dive sites as varied as the Blue Holes of the Bahamas and Darwin, Cocos and Malpelo, islands in the Western Pacific. He was one of the first to be a recreational closed-circuit rebreather diver, using many pre-production prototypes. He was one of the first to photograph bull sharks in close-up in the early '90s and was with Stuart Cove when they first hand-fed Great hammerhead sharks at Bimini, in the Bahamas. After he discovered Hugycheck, he ceased worrying about flooding a camera and stopped travelling with spares just in case he did! He retired in 2013 but it didn't suit him and he is now Senior Editor to Undercurrent.org, a subscription newsletter for divers based in California, which he continues with to this day. He has written several best-selling books including Amazing Diving Stories and Shark Bytes.
More info...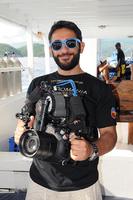 Emilio Mancuso
Emilio Mancuso: marine biologist, scientific communicator, member of the Institute for the Sea' studies since 2005, diving instructor since 1999, deeply in love with the sea since the beginning!
Passionate about photography, it becomes for me a way to have my own material for conferences, project etc..and first of all a way to communicate the beauty, the gentleness and the importance of our beloved seas..for us and our future.
More info...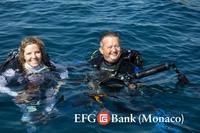 Olivier Jude et Sylvie Laurent
Diver and submarine photographer since 2004, Olivier Jude remains persuaded that the underwater photography allows to present extraordinary pictures which incite, after the delight of the first moments, to a profound reflection on the protection of our marine environment.
After several expeditions of scuba diving in Indian Ocean which led him in particular to the Big South of the Archipelago of the Maldive Islands and on protected areaas,  classified in the UNESCO as world heritage of Tubbataha Reef (Philippines) and Komodo National Park (Indonesia), after he was back to Monaco, he says he had noticed the same families of fishes and animal species,  which are characterized of course by sizes and different colors. Nevertheless the report is there, we have in Monaco and near the Principality an extraordinary marine environment, it is up to us to become aware of it and to make every effort to protect this.
More info...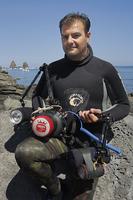 Alessandro Pagano
Born in Italy in 1968, I started my diving activity at the age of 11, following my father's passion for the sea. My first photographic equipment was an old Pentax with a polycarbonate case and then an analogue Nikon with which I obtained several needle-like titles, including the title of Italian Safari Championship Photoshop and the second place in the World Championship of safari photosub. With the digital I started to use the Nikon D300 with Hugyfot case, then I took the Nikon D700 always in Hugyfot case and finally the Nikon D800E always in Hugyfot case. I have been using the eCCR rebreather for my dives for several years now.
More info...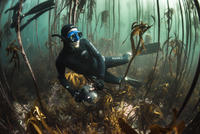 Martijn Schouten
Martijn started diving at the age of 11 in holland and has been working as a dive guide in Holland, Mozambique, South africa and the Azores. Spending countless hours on and under the ocean while working as a diveguide has given him many photo opportunities and encounters not many people have had.
More info...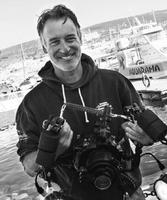 Rui Palma
Rui Palma, born in Luanda/Angola. Diver since August 1995. Strong enthusiastic for diving activity and underwater photography. First shots in 2003 with a compact digital camera, having evolved naturally for DSLR equipment. During his career, he won several competitions. Portugal National Champion in 2015 and Vice-Champion in 2013 and  2016.
More info...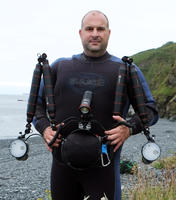 Frank Rossow
Born in Germany, Frank was inspired by the movies from Jaques-Ives Costeau and Hans Hass. He always wished to become an underwater photographer and a guardian of the oceans. Since 1996 he works as a Scuba Instructor and made his career in different diving organisations. Since 2013 he is at top of Instructor level – he became a CMAS Course Director. Frank is a free journalist working for different magazines and he is also an author of a childrens book about diving "Entdecke das Tauchen". His dive logbook stands for the moment at a bit more than 4000 dives. Frank owns a D800 and a D7000 Hugyfot housing.
More info...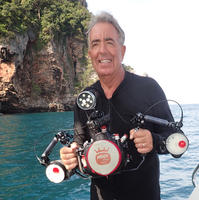 Jean de Saint Victor de Saint Blancard
Plongeur depuis 1974 aprés un baptême de plongée dans la piscine de l'Université de Paris X lorsqu'il etait étudiant en droit. Il a réalisé des films au format super 8mm, des vidéos subaquatiques…mais c'est l'option « photo » qui a pris le dessus au hasard d'une rencontre décisive en 1996 avec un Instructeur photo Robert Pakiela à l'enthousiasme trés communicatif pour l'image et la participation aux compétitions fédérales. Un 1er prix amateur à un « Rendez-vous de l'Emotion » à Bonifacio pour une surimpression d'oursin autour de l'oeil d'un bleu intense de son épouse Marie, l'encourage à participer à des stages photo pour mieux utiliser son matériel de prises de vues subaquatiques et notamment pour la maîtrise de l'éclairage, de la lumière en « ambiance » ou en « macro ». En 1999, il est récompensé par le prix « Nikonos » au Challenge de photo sous-marine de Marseille. Rédacteur de nombreux articles sur les « métiers qui s'exercent palmes aux pieds » qui représentent l'Autorité de l'Etat sous la mer…publiés Rubrique « Pro » de « Plongée OCTOPUS » – « Le magazine de toutes les plongées » – Nommé fin août 2014 « Ambassadeur » (bénévole) pour l' Académie Internationale « FRANCE MONDE CULTURE » – www.francemondeculture.com – Reçoit le 8 Juillet 2016 des mains de Mr Marcel de VILLEMOISSON – Président-Fondateur et Directeur de la publication culturelle trimestrielle « MOSAIQUE » le Diplôme « GRAND OR » pour ses activités de Reporter-Photographe Indépendant.
More info...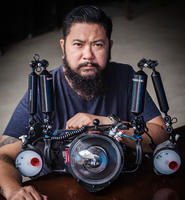 Mark Badiola
I have been using Hugyfot  for 8 years, trying to squeeze underwater photography despite of busy schedules , I needed an Underwater Housing that could deliver and at the same time resilient to any Dive situations. I mostly take advantage on macro and Bonfire photography in the heart of ANILAO, Philippines a good 3 hour drive from where I live.
Underwater Photography as a hobby and more importantly a Passion, to share these magnificent creatures all over the world , creating awareness on what marine life has to offer. I have developed  a strong advocacy in creating awareness not only to fellow divers that marine life plays a vital part in our existence.
More info...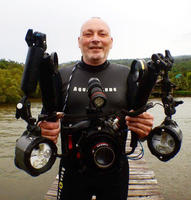 Marco Rossignolo
Rossignolo Marco (22/09/1964) Bolzano Italy. I am passionate about photography forever. In 1995 I started my adventure with diving and in 2010 I decided to combine my two passions. Photographer for pleasure, I prefer macro photography because it gives me the chance to see the "invisible".
My equipment:
Housing for Canon Eos 7D Hugyfot
Fisheye Port, Wide Angle Port, Flat Port, Extension, Hugyfot
Float Arm, 2 Inon Z-240, Subsee + 10, Inon + 5
Handmade lens holder
Handmade snoot ( Optical Fibre )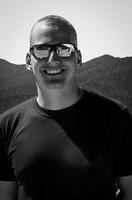 Roberto Moccini Formiga
Born in Rio de Janeiro, Roberto moved to Rome on 2017 where he continues to feed his passion for the oceans and the pursuit of new techniques that can help him achieve better images. His work aims to unveil the beauty hidden in our oceans and help create a conservationist culture among the general public. He collaborates with the Brazilian Association of Underwater Images - ABISUB as a judge of several photography contests organized annually by that association and participates in international photo contests as well.
More info...