Below are some of our most distinguised customers: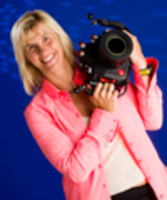 Els Van Den Borre
Her biggest achievement thus far has been in September 2013; with her picture 'mondje vol'. Grand Prize winner at the Scuba Diving Magazine photo competition and nominee for the photo competition of National Geographic Netherlands-Belgium.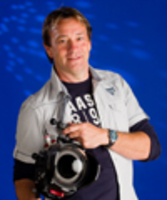 Bruno Van Saen
After two earlier victories during the World Festival for Underwater Images with his Diaporamas, Bruno again won the Golden Diver (Plongeur d'Or) during the World Festival in Marseille. In November 2013, he won in the category 'Worlds Best Underwater Color Image'.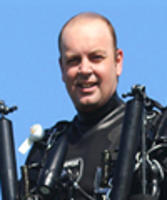 Filip Staes
He had his first introduction dive in 1992, which was followed by countrless trips to the North Sea. After his first undercamera experience in Egypt, Filip continue to research underwater photography through courses and books. In 2000, he compete in his first competition and hasn't looked back since.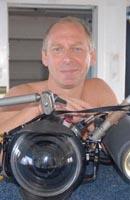 Luc Eeckhaut
Born in Belgium, Luc had his first diving experience at the age of 14 during a trip to Yugoslavia. For professional reasons, it was only until 1983 when Luc became active again as a member of the Natuical Divers Club in Izegem. In 1994, he becale a CMAS Instructor. His interest in underwater photography came when he bought a Sea & Sea Motor Marine II camera. After a couple of years he exchanged it for a mirror reflex camera, the Nikon F90s in a Subal housing and 2 Ikelite flashes. Now in the "digital age" he chose the Nikon D300s with a Hugyfot housing.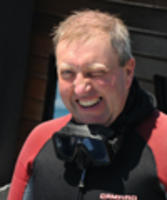 Danny Van Belle
After a 20 year diving career, Danny is now at the height of the industry. These days he is the commissioner for Diving 4 Pictures Co. Ltd. – Thailand organizing the HUGYCUP an international underwater photo & video shoot-out competition. He joins on dive trips with workshops in underwater videography & photography. His dive logbook stands for the moment at a bit more than 4200 dives. After this tremendous career the thrill and excitement when discovering new things is still enormous.
Visit us at ...
Salon de la Plongée - Paris
12-15 January April 2018
... more info